United Nations: 43 million people are at risk of hunger. Meloni: «Russia reopens grain supplies»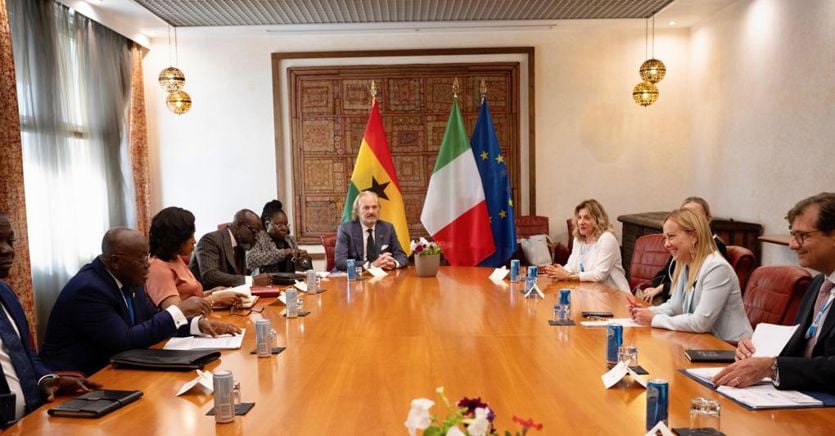 Migrations, development, food security. A comprehensive (multilateral) foreign policy agenda makes Rome, on the four days from last Sunday to Wednesday 26 July, a crossroads for meetings with Italy at the centre. After Sunday's summit in Farnesina on migration and development – "Roma processthe first step of the Matti plan, a symbolic project (currently without real content) of the Meloni government – everything moved to Palazzo della Fao on the Aventine hill For the second summit on food systems: The government really wanted to hold it in Rome. The official topic, as mentioned, is about diets, but at the bottom there is always the scourge of world hunger. Now the reason for this severe food shortage is also the same scheduled block A week earlier by Russia to export grain across the Black Sea, supplies on which many countries in Africa depend.
Guterres: The global community stands together
The fact that Russia withdrew from the grain deal only adds to the grain security crisis. Russia is reconsidering its decision », Giorgia Meloni told Prime Minister Georgia Meloni at the United Nations Summit on Food Systems, which began yesterday in Rome at the headquarters of the Food and Agriculture Organization and which will conclude tomorrow. UN Secretary-General, António Guterres, joined the appeal: "I appeal to the Russian Federation to return to implementing the Black Sea Initiative in line with my last proposal, and I urge the international community to remain united to find effective solutions in this fundamental commitment and effort."
43 million people are at risk of dying due to lack of food
Wheat supplies are part of a more than dramatic situation: at the moment, in fact, there are still 43 million people at risk of dying from lack of food, while between 691 and 783 million suffer from a food crisis, 122 million more than in 2019. This is the second summit in Rome: the aim is to try to achieve the 2030 Agenda goal of "zero hunger", putting concrete actions and daily responsibilities on paper. To achieve this goal (on paper), an additional $400 billion in investment annually in food systems is needed between now and 2030, according to the UN's IFAD agency.
Create a non-predatory collaboration model.
Meloni added, "We must create a non-predatory model of cooperation with African countries to ensure that they can live on their resources," adding: "Italy is one of the closest countries to Africa, and it is not a poor continent, but it is full of resources, half of those in the world. Food security will be high on the agenda of our G7 presidency." The Prime Minister brings the Roma operation back to the table: "We have launched a new international initiative to support political stability and support economic and social development as we look for reasons for migration. Everyone can enjoy their rights and not be forced to migrate so they can live in peace and dignity in their homeland." Guterres adds: "It is disgraceful in this world that people continue to suffer and die of hunger. The world's food systems are in shambles: billions of people are paying the price. A third of the food produced is lost or wasted. More than three billion people cannot afford healthy meals, two million are overweight, and 462 million are underweight.
Tajani: Food security is a priority for the Italian government
Among the topics covered was the relationship between climate change and diets that have greatly weakened rural areas and malnutrition and diseases related to malnutrition that also affect our country. The aim of the meeting is to draw attention to food security, a "global crisis" and to the need for the participation of not only governments but also parliaments in international cooperation. We believe it is essential to get involved in an issue affecting the lives of billions of people. Food security is a priority for the Italian government, Foreign Minister Antonio Tajani said, "We believe that the work of the United Nations should be supported in the world at a particularly sensitive moment, when there is a risk that millions of people may not receive grain from Ukraine, and we hope that in the end an agreement can be reached to provide answers to people who have never been involved in an unjust war."